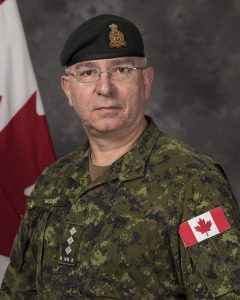 Carleton & York Regiment Focus of Talk at Government House
(Fredericton, NB – September 12, 2019) – The experience of New Brunswickers in the Carleton & York Regiment during the Second World War is the subject of Capt. David Hughes presentation in the York Sunbury Historical Society speaker series.
This FREE event will be held at Government House, 51 Woodstock Road, Fredericton on Thursday, September 19 at 7 pm. Refreshments will be served and everyone is welcome to attend.
The Carleton & York Regiment mobilized at Woodstock, New Brunswick on September 1, 1939. It was among the "first flight" of Canadians to come to the aid of Britain following Canada's declaration of war. Comprised mainly of New Brunswickers from the southwestern part of the province, the regiment arrived in England on December 17, 1939 and went on to serve with distinction in Sicily, Italy and Northwest Europe.
Captain David Hughes is the Regimental Historian of the Royal New Brunswick Regiment. He is a career infantry soldier and officer with over 36 years of service, both Regular Force and Reserve. He currently serves as a full-time Reservist at the Combat Training Centre's Infantry School, at 5th Canadian Division Support Base Gagetown, where he is Army Reserve Coordinator for the Royal Canadian Infantry Corps.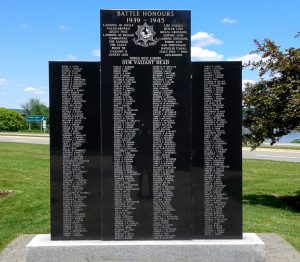 A life-long student of military history, Captain Hughes' talk on the Carleton & York will cover the "Phoney War" in England, the regiment's service in Sicily, Italy and Holland and finally the experiences of returning servicemen following the end of hostilities in 1945.
– 30 –
For further information, please contact:
Melynda Jarratt, Executive Director
Fredericton Region Museum
506-455-6041
frederictonregionmuseum@gmail.com
www.FrederictonRegionMuseum.com
Capt. David Hughes, CD
david.hughes3@forces.gc.ca
Cel: 506-471-9545