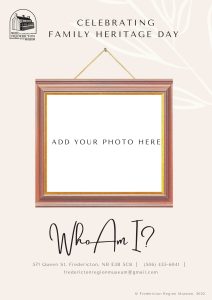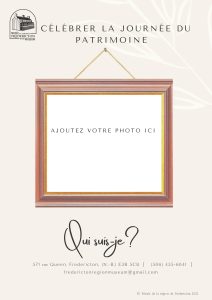 This resource guide provides suggestions on creative ways to celebrate and learn about your family's heritage.
Designed for children aged 8 to 14, use the outlines included in this package, to collect information and research your family's heritage. Think about the customs, beliefs, and traditions that make you who you are as a person. Then use the "My Family Portrait" outline to collect images of your ancestors.
Extension activities include making an "All About Me" booklet or designing a heritage quilt.
Call (455-6041) or email us (frmoperations@gmail.com) to purchase your Heritage Day activity kit.